The sequel To The Return To Freddy's
~ STORY ~
Welcome to your new and exciting career! In The Return To Freddy's 2, you are taking the night shift with Freddy and his friends with some new characters. They have just moved in a music box to replace an old worn down gift giving animatronic to keep the kids happy. What could go wrong? As the security guard , your job is to monitor cameras and make sure nothing goes wrong after-hours. You are the first guard to work at this location. So to make your , you've been provided with your very own empty Freddy Fazbear head, but during development of the building, some dust and other toxic things might have gotten in there. So don't wear it for too long. Here's the link: http://gamejolt.com/games/strategy-sim/the-return-to-freddy-s-2/44019/.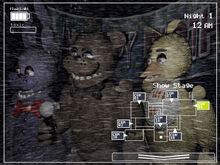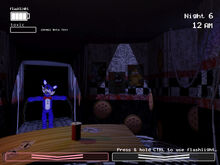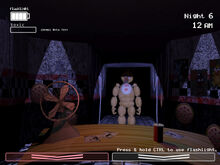 Ad blocker interference detected!
Wikia is a free-to-use site that makes money from advertising. We have a modified experience for viewers using ad blockers

Wikia is not accessible if you've made further modifications. Remove the custom ad blocker rule(s) and the page will load as expected.